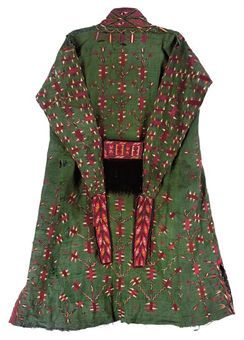 Turkish caftan 19th century (Alain Turong)
I know I'm due for a recipe or tutorial post, but I was feeling particularly clever tonight (also I just finished another illustration for the upcoming steampunk adventure novel by G.D. Falksen- Blood in the Skies). Instead of locking myself into my sewing room I've decided to instead tell you to "BE NOT BE AFRAID OF COLOR!".
I promise, my good readers, that this is not going to be a rant. Instead, it's an argument. They're really not the same thing,
just ask Monty Python
. I propose that the most steampunk color is purple.... don't look at me like that, I have my reasons!